Landscaping to Inspire
Landscaping
We offer a full range of hard and soft landscaping services, our team of landscapers are fully trained in the latest skills and techniques. Our services include:
Hard landscaping services:
Paving
Driveways
Timber decking
Water features
Ponds
Garden rooms
Timber & ironwork fencing
Pathways
Wooden garden buildings
Pergolas
Gazebos
Treehouse's
Sunsail Shades
Sculptural features
Wildlife areas
Children's Dens
Children's playgrounds
Soft landscaping services:
Planting of:
Shrubs
Perennials
Trees
Lawns
Wild flower meadows
Rockeries
We take care to offer you guidance once your project is completed to ensure that we leave you with a garden that will be beautiful for years to come.
Maintenance
No time to look after your garden? We have a garden maintenance team who will look after your garden on a weekly basis. Find out more about our garden & grounds maintenance services
Consultation
From your first enquiry we will ask you how you use your garden and listen to your thoughts. We will share our own ideas and assess the area. We will then give you an idea of the likely budget that you will need.
Design
We will appoint one of our designers who will work the project through with you. Your designer will create plans and perspective drawings so that you can be confident that we are fulfilling your expectations.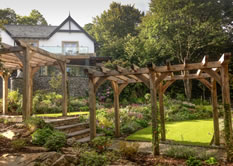 Creating beautiful gardens, inspired by nature since 2002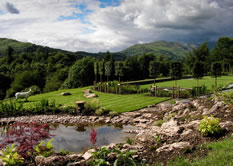 Collections of photographs from our recent landscape projects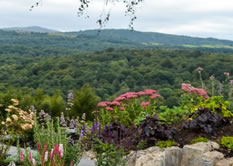 Find out more about how we create and maintain landscapes to inspire